Avis
---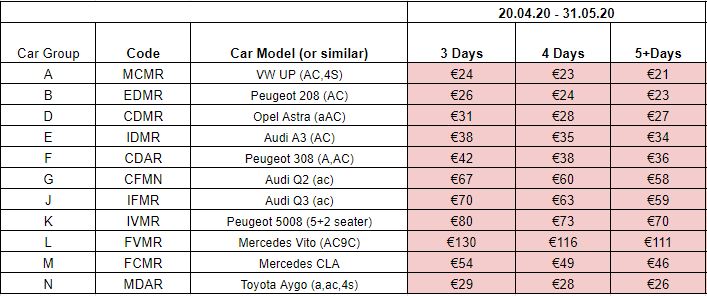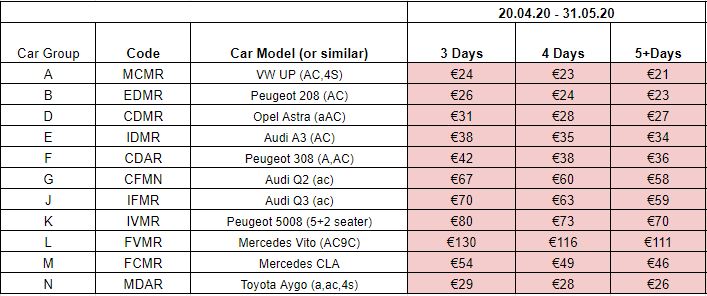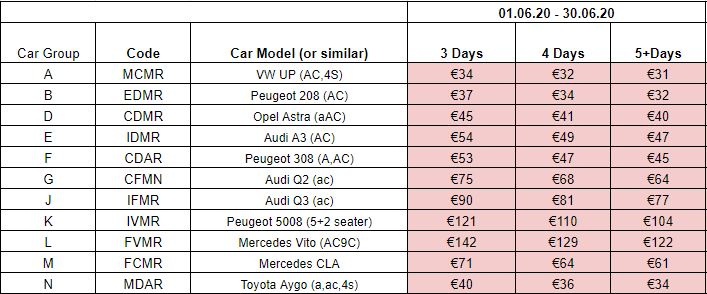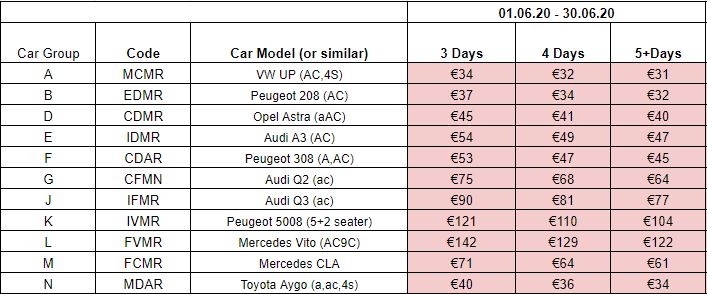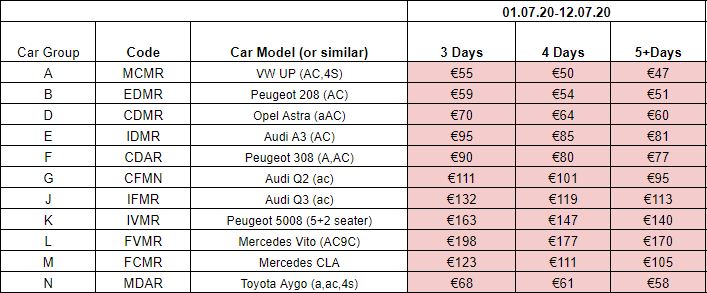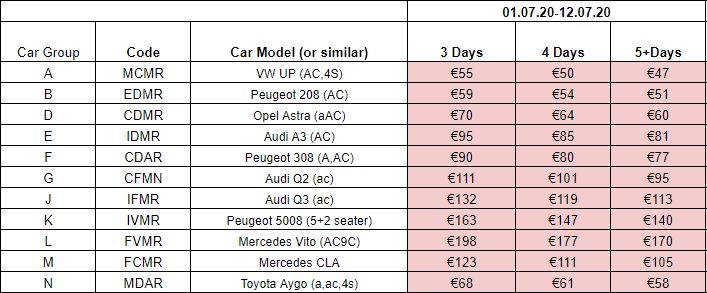 It's only fair to share …
Remarks:
The price list is valid for the continent and on the following islands:
RHODES, KOS, SAMOS, CHIOS, MYTILINI, MYKONOS, SANTORIN, CRETE, CORFU, ZAKYNTHOS, LEYKAS, SKIATHOS, SKOPELOS.
Total price: unlimited km, SUPER TP, SUPER CDW, port tax, registration tax and local VAT.
Minimum Age: Groups A, B, C, D, E, F, G, I, K – Age 21. All other groups minimum 25.
You must have an Israeli and international driving license.
You can not take a car out of Greece – there's no passage between the islands.
In certain cases, the reimbursement fees will apply within the borders of Greece.
Additions Abroad:
Handling fee Damage / Accident: 30 EUR. Will be charged in addition to the deductible.
The addition of 0.5% will apply to rentals starting at the following stations: Athens City (AT5) Thessaloniki City (THS) and Rhodes (FA0).
Young Driver: Age 21-25 Extra 10 EUR per day Maximum charge 10 days
Additional driver: EUR 4 per day, maximum charge 10 days. Baby chair: EUR 4 per day, maximum charge 10 days.
Fuel: If the vehicle is refunded with a partially empty tank, an additional EUR 12 will be charged.
The vehicle must be returned to the pre-specified station if the vehicle is returned at another station, the customer will be charged EUR 25.
A surcharge of EUR 23 between 6:00 and 23:00 at Athens Airport, at the rest of the stops between 07:00 and 22:00.
Local VAT will apply to extras paid at the station: 17% / 24% depending on the region